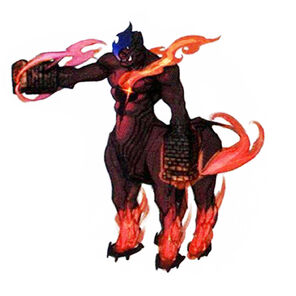 Flame Centaurs are enemies in Drakengard 3. Unlike regular centaur, there enemies have more flesh-like skin and covered in burning flames. When these creatures are attacked there opponent, they slowly drain there health away with there intense heat.
Trivia
The Flame Centaur's design are re-purposed from Ifrit.
Ad blocker interference detected!
Wikia is a free-to-use site that makes money from advertising. We have a modified experience for viewers using ad blockers

Wikia is not accessible if you've made further modifications. Remove the custom ad blocker rule(s) and the page will load as expected.